Welcome
Pam has been a counselor in Austin since 2002 and specializes in working with depression, anxiety, disordered eating, self-esteem, relationship issues, building healthy relationships, and the LGBTQ community. In the past 5 years, Pam has been working with adult adoptees and all members of the adoption constellation. If you need help navigating adoption reunions, Pam can help you with those important relationships. As an adoptee herself, Pam understands the special needs of those in the adoption community.

In childhood, we all developed coping skills that served us well at the time but don't fit our current needs. Let Pam help you move toward the life goals that are important to you.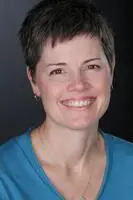 We are committed to your privacy. Do not include confidential or private information regarding your health condition in this form or any other form found on this website. This form is for general questions or messages to the practitioner.